It's all about the Motto. Diese Zonic Radio Show Nord steht unter dem Banner:
Harry, Jochen und Super-Mayo
"New Stream Music – Avantgarde mit Anstand"
Nachdem Jim O'Rourke zuletzt mit Hand und Finger im kompletten Fingerpainting-Album von 1999 herumrührte und es 2008 in Re- und neu abgemischter Form als Fingerpointing in Form eines One-Track-Albums veröffentlicht wurde, erscheint nun ein neues Studioalbum von The Red Krayola.
In Fortführung der seit "Corrected Slogans" von 1976 vorangegangenen Kooperationen mit dem Sprach- und Kunst(theoretiker)kollektiv Art & Language erscheint nun die fünfte gemeinsame Arbeit mit dem Titel "Five American Portraits"
Und genau solche befinden sich darauf. Fünf Portraits mehr oder weniger amerikanisch-allgemein-bekannter Figuren. Vom Roadrunner jagenden Koyoten über George W. Bush bis John Wayne. Konzept-Alarm im Art-Band-Proberaum. Nach der letzten Kooperation "Sighs Trapped By Liars" von 2007, wird nun in fünf C/Krayola-typischen, stolperhaften Avant-Art-Stücken auch nach vier Dekaden des Bandbestehens verquirckst zwischen Post-Punk-beeinflusster (vielmehr: Post-Punk beeinflussende) Psychedelia, Freejazz-Clownerie und countryesken Roots herummusiziert wie überdreht aufgedonnerte Sonntagsspielkinder, die sich von ihren Farfisa-Orgeln zu teuren Einzelstückgitarren hochbohemisiert haben.
Seinen Ursprung in der texanischen 60er-Psych-Szene neben Bands wie den 13th Floor Elevators habend,  durchpflügte Mayo Thompson mit seinem Langzeit-Wachsmalstiftmusik-Projekt – stets  im Irgendwie-Abseits als Akkumulator und Impulsgeber fungierend – all die spannenden Stilentwicklungen von Hippiemuckertum über Punk bis New/No Wave,   und lässt sein Steckenpferd mit Namen Red Krayola  wieder in divers-musikalische Richtungen ausschlagen.
Countryeske Americana mit Boogie-Piano und Bluegrass-Pickings scheuert sich an theatralischem Katzenklavier und endlosem Prog-Gegniedel.
Harry und Jochen
Das neue Album macht sich vorstellig, dazu einige Hör-Einblicke in den endlosen Beschäftigungskatalog Mayo Thompsons, der bis hin zu Tilda Swinton, Schorsch Kamerun und krautige Gewässer um Conny Plank und Dieter Moebius streut.
Harry und Jochen kommen auch zu Klang. Nilsson-Schmillsons "All I Think About Is You" findet auf Distelmeyer-Schmistelmeyers aktueller EP "Regen" seine kongenial-minimalistische Interpretation.
Auf "Heavy" – dem zuletzt erschienenen, ersten Soloalbum von Jochen Distelmeyer – unterstreicht "Regen", in Acapella-Version das Album eröffnend, die neue Intimität des distelmeyerschen Soloseins. Auf der EP bekommt das Stück jetzt ein sattes Instrumentarium und offenbart sich als schmissige Landstraßennummer für's Autoradio auf verregneten Parkplätzen irgendwo zwischen den Orten. Dazu zwei Remixe von "Regen". Ein Marketing-Fuchs, der Jochen!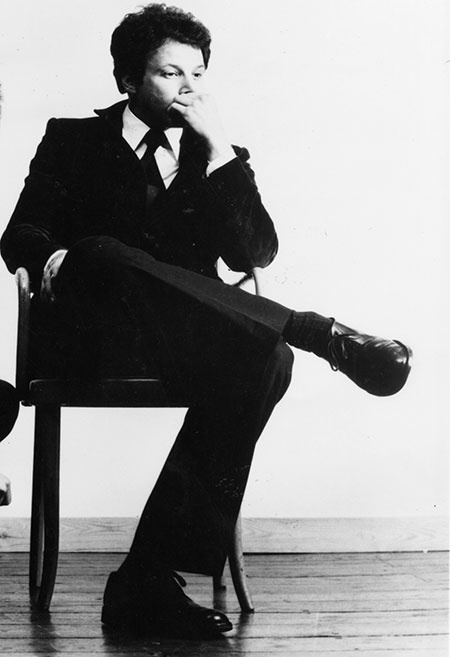 Und ausserdem zu Hören: Die Ludolfs, nee, papperlapapp: Die Lippoks.
Die fahren ihren elegant klappernden Leiterwagen namens To Rococo Rot mal wieder eloquent durch ihren typischen, instrumentalen Nahezu-Electro zwischen Kraut und Klickerklacker.
Zonic Radio Show Nord
Harry, Jochen und Super-Mayo
"New Stream Music – Avantgarde mit Anstand"
Do. 1. April 2010, 20 Uhr
radio 98eins (livestream)
Playliste
Angelo Badalamenti – Mysteries Of Love (French Horn Solo)
Blue Velvet – Original Motion Picture Soundtrack
Varèse Sarabande
Harry Nilsson – The Moonbeam Song
Nilsson Schmilsson
RCA
The Red Crayola with Art & Language – Plekhanov
Kangaroo?
Rough Trade
Applescal – The Storm Is Yours
A Mishmash Of Changing Moods
Traum Schallplatten
Kim Fowley – Almost Summer
V. A. – Caroline Now! – The Songs Of Brian Wilson And The Beach Boys
Marina Records
Jad Fair – Do Ya
V. A. – Caroline Now! – The Songs Of Brian Wilson And The Beach Boys
Marina Records
The Red Krayola with Art & Language – Wiley E. Coyote
Five American Portraits
Drag City
Mutter – Es Ist Nur Musik
Hauptsache Musik
Eine Eigene Gesellschaft
The Red Crayola with Art & Language – A Portrait Of V.I. Lenin In The Style Of Jackson Pollock Part 1
Black Snakes
RecRec Music / Pure Freude
The Red Krayola – The Jewels Of Madonna
God Bless The Red Krayola And All Who Sail With It
International Artists
The Red Krayola – 7/4, Afternoon: Jubilee Concert
Live 1967
Drag City
The Red Crayola with The Familiar Ugly – Free Form Freak-Out
The Parable Of Arable Land
International Artists
The Red Crayola with The Familiar Ugly – Hurricane Fighter Plane
The Parable Of Arable Land
International Artists
The Red Crayola with The Familiar Ugly – Free Form Freak-Out
The Parable Of Arable Land
International Artists
The Red Krayola – 6-5-3 Blues 2
Blues, Hollers And Hellos
Drag City
Mayo Thompson – Dear Betty Baby
Corky's Debt To His Father
Texas Revolution / Glass Records / Drag City
The Red Crayola – Conspirator's Oath
Soldier Talk
Radar Records / Drag City
Pere Ubu – Horses
The Art Of Walking
Rough Trade
The Red Crayola – Colour Theory, No. 4
Malefactor, Ade
Glass Records / Drag City
The Red Krayola – …Father Abraham (Wendy Gondeln – Remix)
Father Abraham (Remixes)
Drag City
To Rococo Rot – Forwardness (Traversable Wormhole Remix)
Forwardness Fridays EP
Domino
Moebius, Conny Plank, Mayo Thompson – The Truth
Ludwig's Law
Leiterwagen Records / Drag City
Mathematiques Modernes – Manekine
V. A. – Des Jeunes Gens Mödernes: Post Punk, Cold Wave Et Culture Novó En France 1978 – 1983
Born Bad Records
Jad Fair & Bill Wells – Waves
Whale
Friends And Relatives Records
Barnaby O'Rourke, Lars Rudolph & Mayo Thompson – Stamp Act 1, Stamp Act 2 & Stamp Act 3
Wieland Bauder & Susanne Stövehase für das Württembergische Landesmuseum – Kunst Am Bau
–
The Red Krayola – I Knew It
The Red Krayola
Drag City
The Red Krayola with Art & Language – George W. Bush
Five American Portraits
Drag City
Jacques Palminger & The Kings Of Dub Rock – Chor Für Alle
Lied Für Alle 12″
Staatsakt
Jochen Distelmeyer – All I Think About Is You
Regen EP 12″
Columbia