Kategorie: Droops
Seite 2 von 2
Durch eine ständige Rotation spielt ein Stift über die Gitarrensaiten und einen Papierträger. Es entstehen in der Installation in jedem Moment Musik und grafische Gebilde. Zugleich entsteht Abrieb – am Stift, an der Zeit und am Klang.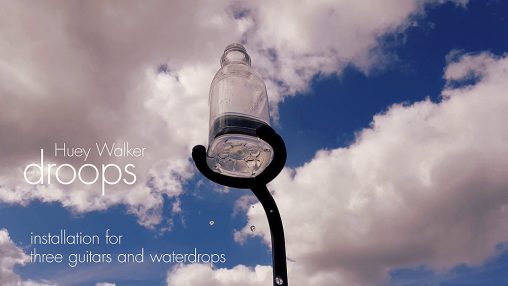 "Droops" is an installation for three guitars and waterdrops. The guitars are brought to sound by dripping waterdrops. Huey Walker repours the water, adds effects and occasionally he might play additional instruments like synths or guitar.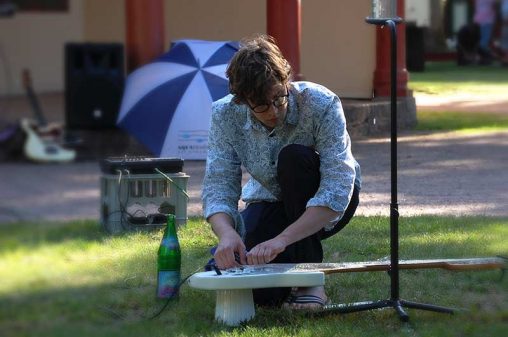 Photos von der Performance von Huey Walker beim "Aquanostra" Wasserfestival am Kunstverein "Roter Pavillon" in Bad Doberan. Die Installation "Droops" generiert Musik mit drei Gitarren und Wassertropfen.